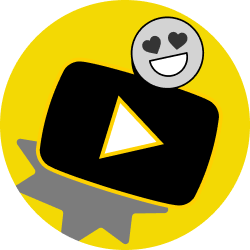 YouTube is one of the most popular services for posting video content. It is a powerful social network and a good tool for product promotion. And for an affiliate it's a chance to increase earnings in the CleverAff affiliate program.
Why YouTube?
A big plus of YouTube as a platform for affiliates is the possibility to get traffic for any GEO. By launching content, you cover the audience as much as possible, the only limitation is in the chosen language. But even here the service has met the creators' needs: add automatic or author subtitles for any audience.
YouTube's smart algorithms work well, distributing content by interests. This way, you'll get free traffic and organic reach through the Recommendation feature. Organic reach means that you will get "warm" users interested in trading and online earning.
For 2022, YouTube had 2 billion monthly users, and 1.5 billion YouTube Shorts viewers. Video hosting is the second most popular request after Google, and the app of the same name is in first place in terms of active users in most countries.
Another plus – you don't need to be a Pro at editing or framing. There are different content formats for attracting traffic, they are simple and go down well with the audience.
What to make a video about?
Choosing a topic and format is where you should start when launching your channel. It's not only setting the direction of the content, but it also plays a crucial role in successful promotion. Let's take a look at the most popular content formats among partners:
If you have a baggage of knowledge about trading, share with the auditory. The choice of topics is huge: trading indicators, strategies, tools. Choose one trading assistant, or a group of them, and record a training video. The main thing is to give the information as clear and detailed as possible, add visuals. A good solution is to record a screencast with voice accompaniment of all actions during trading.
Many partners create closed Telegram channels with links to live streams with online trading. Often it is also an opportunity for a trader to get an accurate trading signal. If you are confident in your trading skills and know how to live stream, try live broadcasts. They gather a large audience, which directly at the time of streaming can use an affiliate link and bring you additional earnings.
Do you have a lot of friends who are traders? Do you know how to network and are ready to invite an interested expert to collaborate with you? The interview format is always popular, as viewers want to see real examples of success and get first-hand information. You don't have to be in the same location: zoom-calls and facetime allow you to interview anyone! Didn't find an interviewee? Interview yourself, it's an original format.
People love stories. And the more personal they are, the more reach the author will get. The topics for videos are up to your taste. The main thing is that the stories should involve your experience: in trading, online earning, training. Develop near-trading topics by adding your lifehacks, successes and failures.
Creativity can be a lifeline for both the author and the viewer. Imagine that a viewer is looking for information about trading on YouTube: how many informational videos with techanalysis will be enough for him? And if you present the material in an unusual form, or use humor, the probability of hitting the trends increases. Memes are very relevant for YouTube Shorts. This is an endless storehouse of content, pictures can be customized to your situations, to typical "trader" stories from life. If watching a meme a person catches an "insight" (it's about me, it's definitely me), the level of trust and engagement increases many times over.
A content plan for help
After analyzing your strengths, your audience's interests, you've chosen a topic. Great, it's time to start thinking about a content plan. Following a clearly thought-out plan positively influences the promotion of the channel. In the design of the content plan is important:
Systematicity. Choose a publishing frequency. In order to retain an organic audience, it's enough to post 2-3 videos per week. Decide what days these will be (e.g., Tuesday and Saturday).

Perspective. Allocate time and make a content plan for the long term. For example, a month. Over time, you'll see which formats got more interactions, and you can form regular columns and days to post them. Leave open slots for sudden ideas and infomercials.

Time selection. According to YouTube analytics, the highest user activity is between 18:00 and 21:00. Take a poll or look at the viewing time of your audience in the statistics and find out the ideal time of posting.

Variety. Don't get hung up on just one format, no matter how successful it may be. Always leave time to experiment, be interested in your audience's needs and current trends.
Following a well thought out plan positively affect the promotion.
How to prepare a video
Description. In YouTube, the description section is like text for SEO optimization for website promotion. To promote the channel use keywords relevant to your topic. It is convenient to use Ahrefs service for this purpose. After entering the topic of the video and the country of promotion, the service gives the top of suitable topics.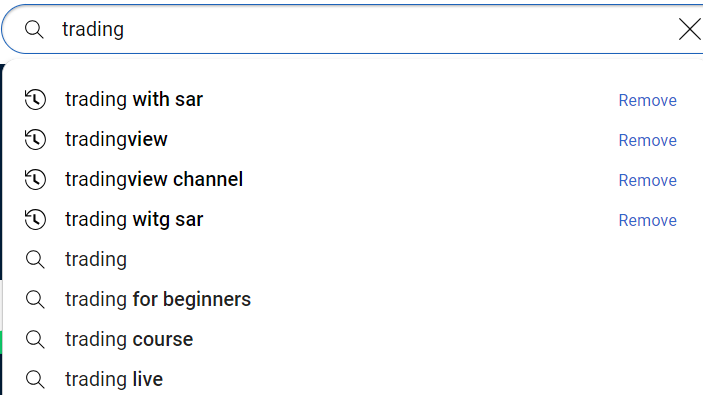 Tags. Be sure to add relevant hashtags at the end of the text under the description. It will help algorithms to show your video more often in search requests.
Cover art. A clickable image increases the likelihood that the video will be viewed and interested. Add a clickable headline, key tags, and a picture that brings out the essence of the video.
Like, subscribe, bell
You've thought about the topic and format, made a plan. What's next? Next is finding the target audience and promoting the channel.
There are two ways to promote content:
Free:
Involve the audience in the interaction. Ask questions, ask to share experiences, open a discussion in the comments. Don't forget to leave responses, reactions and listen to your audience feedback.

Create an email newsletter. You will only need attachments if you pay for the email service. Send a short preview, highlighting the most interesting points. In this way, you will interest users to watch, and increase Open rate.

Announce the video on social networks. Cross-posting is always a good idea. So, you will expand your audience with loyal subscribers from other platforms.

Check the statistics in YouTube Studio. For example, CTR shows the clickability of a video. The more people click on the cover of your video, the more likely to be in trends. Another metric is the video's view time. The more time spent watching a video, the more interesting the video is to YouTube's algorithms.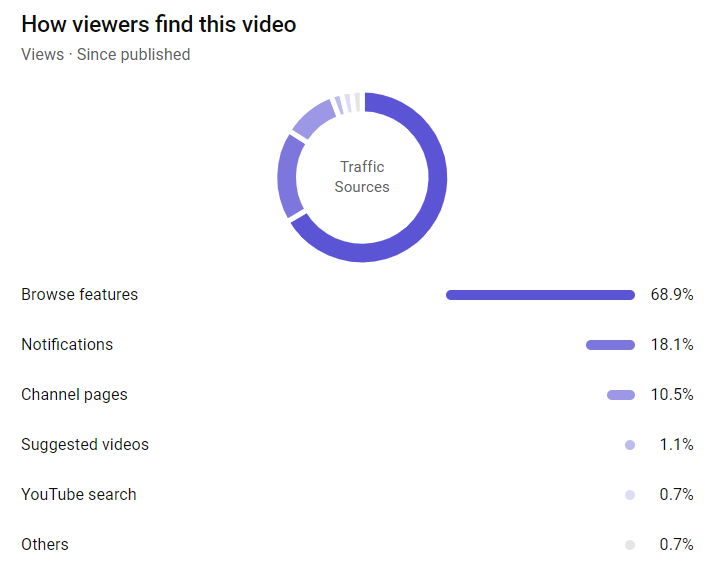 Organize your videos by topic in playlists. This feature will make it easier for your subscribers to find a specific video and structure all your content.

Publish short videos. YouTube Shorts are good for previews of big videos, for teasers and snippets of the best moments. Plus, these videos require much less time in production, and will spread out the content. We spoke about short videos in a previous article.
​Paid
Channel advertising from popular bloggers. You have found a blogger with supposedly your target audience. Before collaborating, ask the author for statistics on the channel and make sure that the channel has organic reach.

Postings and advertising in other social networks. In the first 24 hours after posting, you can pay to publish videos in popular groups and channels of your topic. Advertising seeding can also "shoot" in the format of a teaser, so that users watch the video in the source.

Google Ads. The platform has many formats and opportunities for advertising publications. To launch a campaign, make sure Google Ads is linked to your YouTube account.
How to get into trends
"Trends" is a job of YouTube's algorithms. In order for the robots to "like" you, you need, first of all, to publish interesting and useful content. Take into account semantics, picture and sound quality, video format.
Your task is to find an original author's style so that users recognize the video in the search feed and in other sources. This includes the title of the video, the splash screen, the description, and the content.
Algorithms count numbers: the number of views in general and for a certain period, the number of likes, reposts. The first 24 hours are the most important: videos enter the trends within 24 hours after uploading. To get into the trends you need to get from 20,000 to 100,000 views.
"Live" YouTube channel with an organic audience is an effective tool for attracting traffic in the CleverAff affiliate program. It has many advantages, and the main one is a wide audience. By investing resources in the development of the channel, you invest in your earnings. If you still have questions about how to use YouTube for attracting traffic, contact your CleverAff manager.